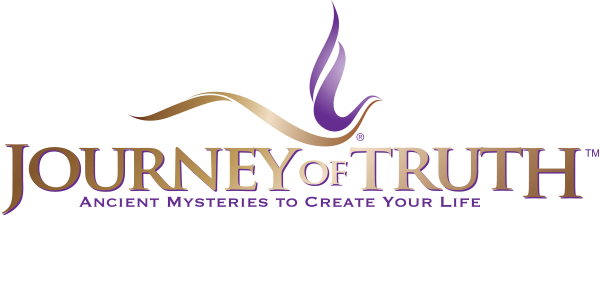 Do you want more joy, connectedness, good health and financial abundance?
Would you like to understand how to use the ancient mysteries to create your life?
Yes?  Welcome to The Journey of Truth™
The Journey of Truth™ is an experiential, process-oriented program that allows both beginner and advanced students to identify and overcome the blocks that are limiting their growth, while giving them the tools to redirect their process. You will learn about the neurology of successful change, and the shamanistic tools to support that new awareness. This is where East meets West for quantum success! The tools and techniques taught in each of the nine day workshops allow you to explore the physical, emotional, mental and spiritual components that are driving your unique 'life-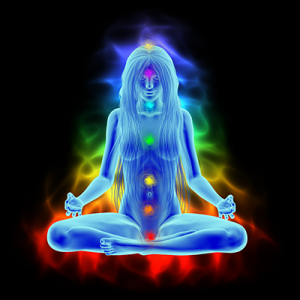 program' at each chakra level; regardless of whether that programming has previously been conscious or unconscious. The 9 day tiers are taught six months apart with each student integrating the concepts and skills through our special process that includes workbooks, emails, and online group support. We invite students from all Paths and levels of study to learn how to use the Medicine Wheel as a life model as they journey up the chakra path. This course is an excellent companion to other energy working modalities, including Reiki, Therapeutic Touch, Etheric Healing, EFT,  therapy and teaching. Hands-on techniques allow students of all levels to move forward into their next stage of inner power, healing and growth. It is the grounding of higher energies into this reality that is so "power-full", and ultimately change producing. Patterns of behaviour and lifestyle are shifted as our lives, rather than just our thoughts and meditations, are aligned. The result is a sense of joy, connectedness, health and abundance. Are you ready to begin? Let me challenge you to take the first steps… In Love & Light, Dr. Kim Redman, PhD Trainer, Speaker, Coach 
Approved  Institute for Neuro Linguistic Programming (NLP), Time Line Therapy™, Hypnosis and Coaching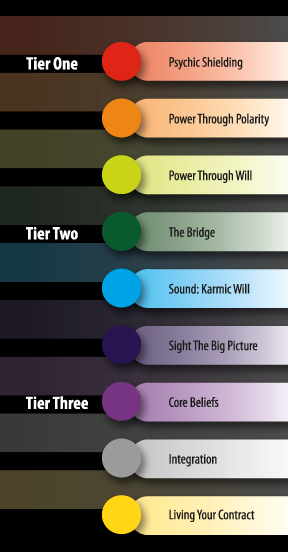 The Journey of Truth™ and Magnified Healing® should be mandatory for all human beings!
If I take away nothing else, I now recognize the 'butterfly' feeling in my stomach…as an affirmation of seeing change, and seeing that I am already in the *new* place!
Renate Weiler is re-connecting with her Authentic Self! Thank you!
Dr. Kim Redman: Visionary, Founder and CEO of Creatrix Go Quantum®
Keynote Speaker, Multiple #1 International Best Selling Author, Board Designated Master Trainer, Quantum Program Creator, and Quantum Stage Goddess
Formats Include: Keynotes, weekend introductory events, individual and group Results Based Coaching, customized industry trainings, and professional designation trainings that are recognized in over 38 countries and designed for maximum and quantifiable results.
Dr Kim and Creatrix Go Quantum® are where "East Meets West for Quantum Success™". With one foot in science and one foot in Spirit, Dr. Kim is a living bridge. She works with Conscious Entrepreneurs who want to create legacy and mission, wielding the Expert Model™ to break concrete ceilings and launch them nationally and internationally into crazy success.
As a global leader in Quantum Consciousness, and the international founder of the field of Quantum Leadership™, Dr. Kim works with the core competencies, skill sets and behaviours that allow human potential to expand vertically, bloom, root and grow. Her ability to create customized and synergistically transformative programs is legendary: the Journey of Truth® program, Designing Your Destiny®, the Quantum Business Mastery (QBM)® program, and the elite Go Quantum® Leadership program are just a few.
Dr. Kim is Canada's Board Designated Master Trainer (training trainers and opening institutes) in Neuro Linguistic Programming (NLP), Hypnosis, Time Line Therapy® and NLP Results Coaching. Pouring 30+ years as a Mystery School and Ancient Wisdoms initiate through the lens of quantum physics, psycho-neurobiology, quantum mechanical biology…and delivering with her dynamic onstage presence; fun, energy and education converge for excellence.
Dr. Kim spins the secrets of excellence, into a hands-on format. If you are looking to create legacy, make a difference and learn how power and compassionate action work as the ultimate synthesis and synergy, then you are in the right place.
Giving back and raising the resonance of those around her are foundational building blocks in Dr. Kim's life. Dr. Kim has been giving back since 1989 when she was recognized by the Arts in Education Society of Lincoln Centre for her work with the still existent Chapter One Program in NY.
With her dog Apollo, she won the Priory Vote of Thanks from the Order of St. John in 2012 for her work in the Therapy Dog Program, and was medalled in 2018 by the Honourable Elizabeth Dowdeswell, the Lieutenant Governor of Ontario for her years of volunteerism. In 2015 Dr. Kim was nominated as one of the 100 Most Powerful Women in Canada, Maverick category.
Welcome to Dr. Kim Redman, Creatrix Go Quantum®, and to your own Quantum Journey!
Join Our Inner Circle
Please join our mailing list for the latest in CreatrixGoQuantum® training and transformational retreats.